Posted on E-Commerce October 2, 2019
5 MINUTES READ
When to Conduct 301 Redirects and How the Plugin Might Help
While running a website, one of the most important things is to constantly improve users' experience. 301 and 302 redirects are necessary to lead visitors from one webpage to another with the help of plugines. These two redirects are similar but not the same.
The first one announces that the page has moved to a new location permanently while the second one informs us about a temporary change of location. The important thing is to use the right tool at the right time according to our needs. The 301 status code communicates with search engines and ensures that the website visitors will be sent to the correct page. The new page replaces the old one permanently, and no content is available on the old address.
Web traffic works similar to a regular post service when your mail is going to be rerouted to a new, changed address. Most importantly, the content of the old site won't be lost in search engine results. Contrary to that, you will be able to keep all SEO values in the new URL. Until now, you would have needed a webmaster and a lot of time to access server files while risking to loose search engine equity that was built for your old URL.
However, that might not be the case if you properly redirect visitors to the new page. It is important to maintain your rankings, and you can do this if you choose the right plugin to do the job. 301 Redirects is a WordPress plugin that helps you by both redirects. It does not only create 301 or 302 redirects when needed, but it enables you to manage them while keeping and improving SEO settings and users' experience.

Redesign or Overhaul a Website, but Avoid Traffic Drop
301 Redirects is a user-friendly plugin which is easy to install and configure from the WordPress Admin Dashboard Settings. Over time, your website might become overloaded with the content that no longer has a purpose. Maintaining the website is necessary and inevitable, especially when it comes to the expired content. Re-organizing seems like a good idea in such cases, and 301 Redirects is a perfect tool for building new sites or repairing links. By using it, you avoid what visitors dislike most – getting to a 404 page.
A website redesign may be more complicated than it seems. It can lead to the organic traffic drop and cause serious damage to your business. It is therefore that redesigning or overhauling a website at some point represents one of the greatest SEO challenges. The worst thing is that the existing links direct to nonexistent pages. You do not have to give up on existing traffic if you can retain it! For the SEO, maintain traffic is of crucial importance, and the 301 Redirect can help because it maintains the same URL structure as much as possible.
Every change in structure can compromise the traffic, but some occasions, such as switching to a new platform or CMS, changing business strategy, or re-branding require changes in structure. If you need to change it, then you have to conduct 301 redirects first. Implement it before you proceed to any further alterations.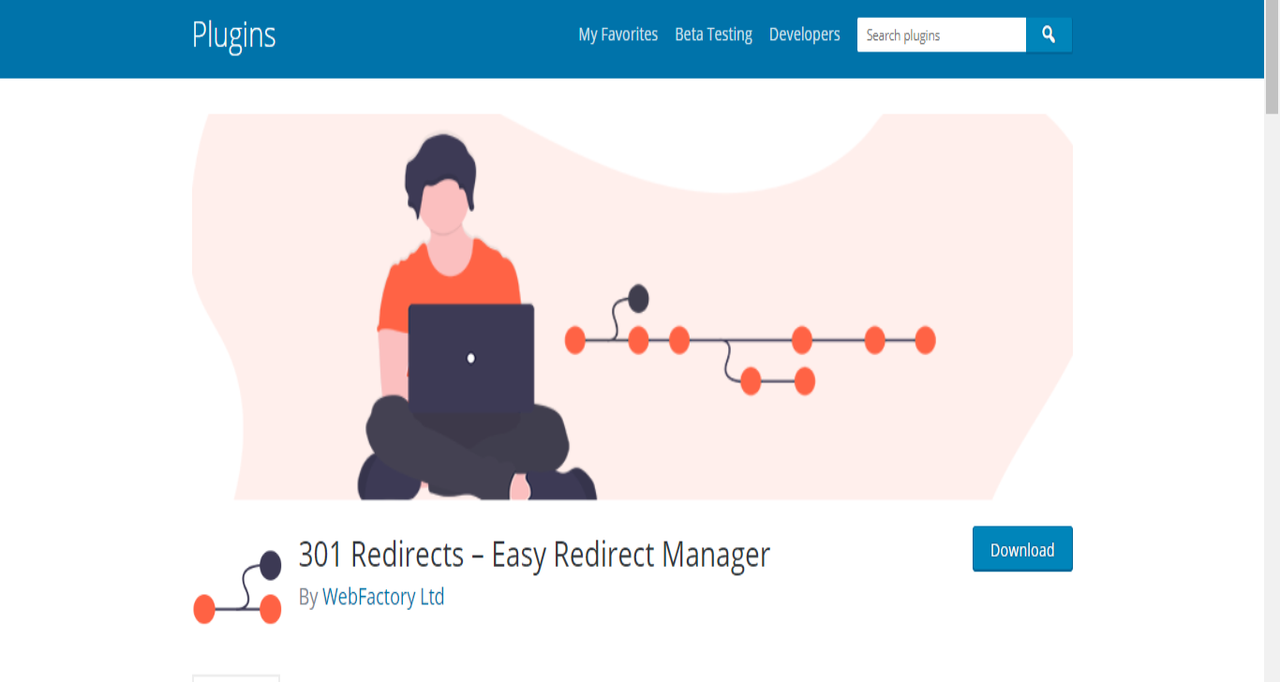 Redirect with Planning Strategy
 Before you proceed with the use of 301 Redirects, you need to have a comprehensive mapping strategy. This long-term plan will enable you to draw on the maximum of the plugin. After you have successfully redirected all the links to the new locations, it is necessary to update the sitemap to help search engines find them.
The next step is to apply the analytics tracking code in the new source. In this way, you can analyze the performance of the new URL, and your traffic and rankings should as much as possible. Fluctuations after a website redesign are inevitable and normal, but it is possible to preserve traffic with careful planning. Search engines recognize redirects, and having the right redirect will prevent different issues, such as sending traffic to the wrong page.
SEO performance depends on whether you have preserved the SEO of the previous page. In many cases, 301 permanent redirect is a better option, for example, if you transfer a domain, merge two websites, or convert the site from an HTTP to an https. 301 Redirect plugin is operational and super-fast with all kinds of pages, posts, and archives you can choose from the dropdown menu.
As soon as a 301 redirect is set up, the new page pops up in the search engine results with a 301 code redirect. It means that your website has been permanently moved to the new location and all the traffic will be redirected to the new content as well.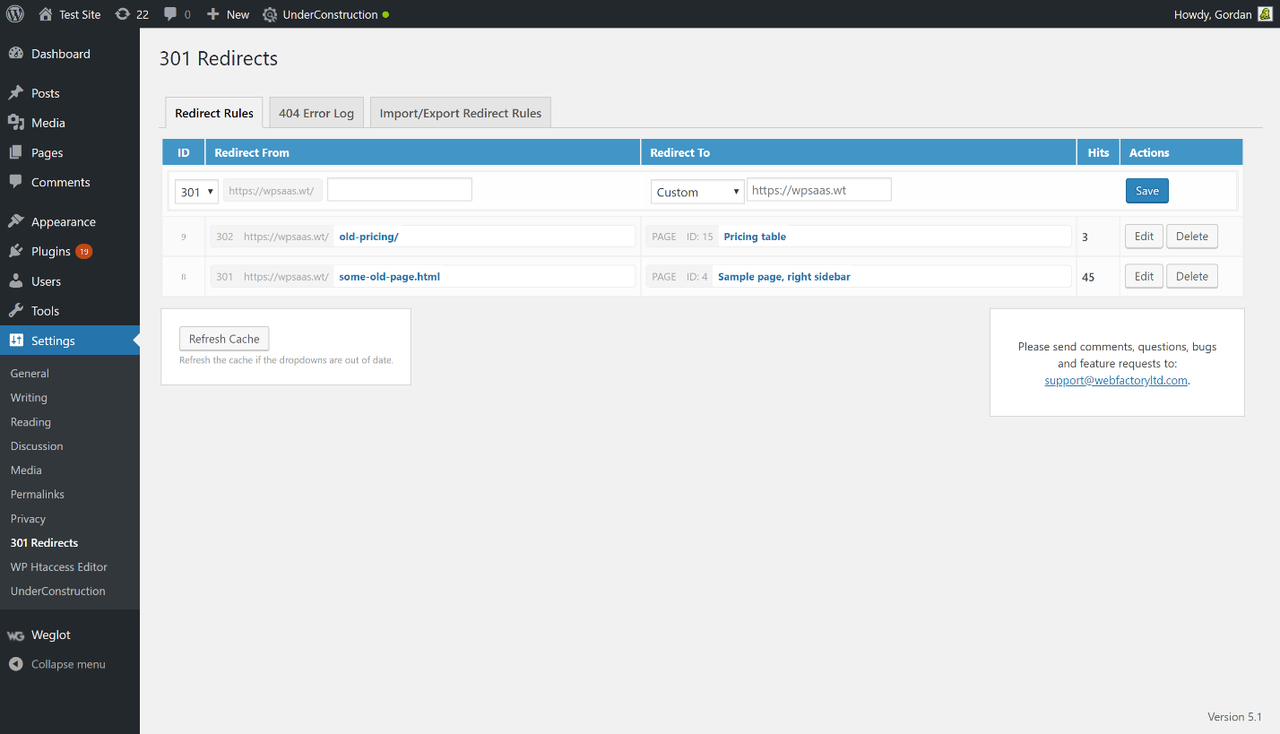 302 Temporary Redirects
Most plugin users choose 301 redirects as a much better option than a 302 temporary redirect. The last one does not have a positive impact on SEO. However, there are cases when one should use a 302 redirect.
In eCommerce, for example, it is legitimate to create a 302 redirect for currently unavailable items in the way to redirect potential customers to similar products. In this case, redirecting to the new URL does not make a lot of sense. Another common case when it seems better to use 302 redirects over 301 is testing purposes. In this way, you can estimate the functionality of the website and its design. And make some changes if necessary to provide better users' experience. Users' feedback on the new page does not impact the ranking.
Re-routing traffic is a necessity in a lot of cases. From redesigning or overhauling the website to organizing the content. And changing the structure for whatever reason. It belongs to the regular maintenance of the website. Especially when it becomes overloaded with old and expired content. After you have determined whether you want to permanently or temporary re-route visitors to the new desired URL. You can use a 301 Redirect plugin to conduct the process seamlessly and preserve the traffic in a search engine friendly manner.